On Github:
https://github.com/goerz ⋅ https://github.com/JuliaQuantumControl
https://github.com/qucontrol ⋅ https://github.com/mabuchilab
---
JuliaQuantumControl
The following (sub-) packages implement the core functionality of QuantumControl.jl:
See also the list of packages on Github.
---
QDYN is a Fortran 95 library and collection of utilities for the simulation of quantum dynamics and optimal control with a focus on both efficiency and precision.
QDYN is developed in the group of Christiane Koch at the University of Kassel, Germany. I was the lead developer for QDYN in 2008-2015 and have continued as an active contributor since then.
---
krotov
https://github.com/qucontrol/krotov
Python implementation of Krotov's method for quantum optimal control.
The krotov package is developed within the qucontrol organization on Github. I am the lead developer of krotov.
---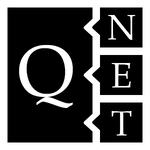 ---
Notable Personal Projects
---
Dotfiles