---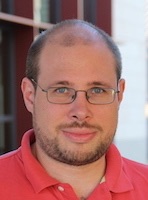 I am a postdoctoral fellow at the U.S. Army Research Lab in Adelphi, MD.
My research broadly addresses the tools, methods, and applications of quantum technology from a theoretical and numerical perspective. Currently, I am working on applications of artificial intelligence to quantum control, and on the design of robust quantum sensing devices, such as atomic fountain interferometers.
Previously, I was a postdoc with Hideo Mabuchi at Stanford, working on optimal control of quantum networks, after completing my PhD in the group of Christiane Koch, working on optimal control of quantum gates in open quantum systems.
---