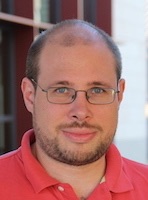 I'm a postdoctoral scholar in the group of Hideo Mabuchi at Stanford, currently working at the ARL Open Campus in Adelphi, MD. My research broadly addresses the tools, methods, and applications of quantum technology from a theoretical and numerical perspective. Computational tools will need to be involved at every step in the process of designing quantum devices; computer algebra to derive effective descriptions and to perform model reduction, efficient numerical simulation and optimization tools for open quantum system, and software to drive the required protocols and perform error correction. Much of my work has been focused on implementing such tools. Some overarching guiding questions of my research are:
• To what limit can we exploit quantum features in open systems, i.e., at the interface of quantum and classical devices?
• Can quantum technology be scaled, building reliable networks of quantum devices?
• What new applications can quantum technology provide, and what are the protocols that realize these applications?
• What numerical and analytical tools are required to realize quantum technology?
Previously, I was a PhD student in the group of Christiane Koch, working on optimal control of quantum gates in open quantum systems. I have applied optimal control techniques to quantum information processing tasks with trapped neutral atoms, trapped ions, and superconducting (transmon) qubits.